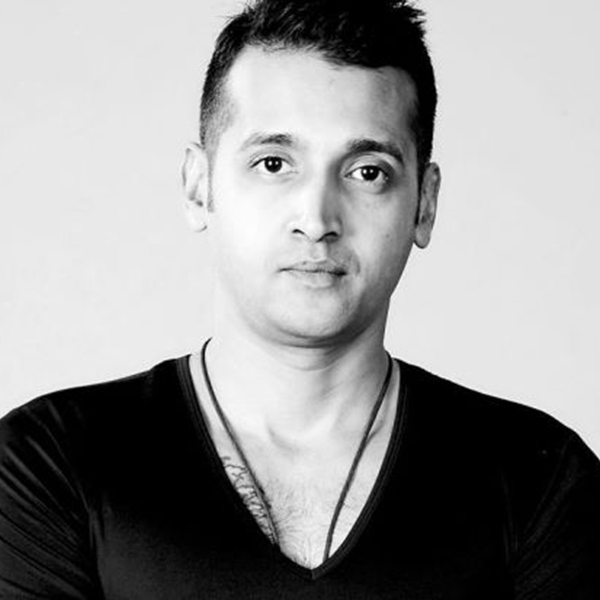 KUMA (Malaisie)
MUSICAL THERAPY (Europe) / Moon Island Records (Malaisie)
----------------------------------------------------------------------------------------------
- Award wining electronic dance music DJ
- Malaysia's best DJ exports
- KL's underground dance music supremo

Music never expires", DJ Kuma maintains, and it's something of an outlook towards music that the long standing Malaysian DJ has been following all these years.
DJ Kuma has been DJ-ing for more than a decade and a half now playing nothing but house music since 1999, and, as one of the country's pioneering underground DJs, this professional and established House DJ continues to keep the scene alive and fresh in Malaysia's growing Electronic Dance Music scene.
Having been involved in the dance music revolution in Kuala Lumpur since it's beginnings in the late 1990s, home ground Malaysia has been keeping him busy playing 5 to 6 nights a week, either opening for visiting artistes or headlining at Kuala Lumpur's big room venues past and present.
As his fan base grew, his music travelled further, and he is now one of the very few established DJs from Malaysia who plays across South East Asia and Europe.
With his signature underground trendy sounds and recently awarded most out standing House Music DJ 2015 championing Kuala Lumpur's dance club past and present he's earned himself something of a name in the Asian underground house music community, taking the music to dance floors across South East Asia, including the likes of Embassy (Philippines),Pontoon Pulse (Cambodia),Pyramid (Bali),Sound Club (Thailand), Zouk/Aristo (Malaysia) and festivals such as the Full Moon party,LakeDance Festival in Holland and Jungle Experience in Koh Phangan (Thailand), where he's a label DJ for Moon Island Records (Thailand) and regional resident DJ.
He made his debut on the world stage for electronic dance music being the only Malaysian Dj to be playing in Ibiza at Club Eden in the summer of 2011, returning there in 2012, while making further island appearances at Hush, Es Paradis, the Pukka Up Boat Parties in 2013 and was billed to play the world famous KAZANTIP festival in 2015 and Followers Music Festival in Marseille, France and with more appearances in europe this summer 2015 for ADE 2015 in Netherlands playing the minimal Amsterdam get together showcase and berlins' famous underground club Crack Bellmer in Germany

----------------------------------------------------------------------------------------------
- https://m.mixcloud.com/djkuma/
- www.residentadvisor.net/dj/djkuma
- http://dj.beatport.com/djkuma
- http://www.bandsintown.com/DjKuma